Abbotsford CCRR Info & Events
We're excited to announce that Abbotsford Community Services will now be known as Archway Community Services!
This change will be more inclusive for the clients we serve beyond Abbotsford and reduce confusion as people sometimes assume Abbotsford Community Services is an arm of the government or the City of Abbotsford.
While the majority of our 90+ programs are still in Abbotsford, we also serve clients in Mission, Chilliwack, Langley and Chandigarh, India.

Rest assured that while our name is changing, our mission is not. We will continue fostering community wellbeing and social justice through positive action and leadership in order to achieve our vision of "justice, opportunities and equitable access for all."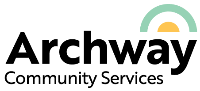 Abbotsford CCRR is excited to announce our new Loose Parts Lending Library!
Opening this summer!
Extended Office Hours
Abbotsford CCRR is happy to announce that we will be offering extended hours! We will now be open everyday Tuesday until 7 pm and every Saturday until 3:30 pm. We hope that these changes to our open hours will make our program more accessible to our members, clients and the community. Please note that we are closed on all Saturdays that fall within a long weekend.
Monday 8:30 am - 4:30 pm
Tuesday 8:30 am - 7:00 pm
Wednesday 8:30 am - 4:30 pm
Thursday 8:30 am - 4:30 pm
Friday 8:30 am - 4:30 pm
Saturday 8:30 am - 3:30 pm